Join Donna, Leo and Wendi for a LIFE transforming 7 days of Purification, Mindsculpting, Detoxification, Breaking through fear, Connecting with self (and an amazing group of like minded people), Breath work, Meditation, Health, Yoga, Intention Setting and MANIFESTATION in the VORTEXES of Costa Rica.
LOCATION: Pura Vida Retreat and Spa

This magical and mystical retreat will be held in Costa Rica, one of the most sacred places in the world. Set at the enchanting Pura Vida Spa, you will have plenty of time to discover, relax and transform amidst the breathtaking views of this luxurious and beautiful resort. The Pura Vida Spa is often known as the Wellness & Yoga destination outside of the United States. An oasis of beauty, tranquility and home-like intimacy, the Pura Vida Spa is fully accommodating for our retreat.
During this extraordinary vacation of a lifetime each day will begin with a grounding foundation of yoga and meditation as we greet the rising sun. Then explore self-realization through transformative workshops designed to awaken and inspire.
Typical Retreat Day Includes:
AND SO MUCH MORE… special classes, private sessions, and workshops, too! GREAT DAILY ACTIVITIES in fitness center: RPM-Spinning, Body pump, Body combat, Body Balance, TRX, CORE, and Yoga.
On the first evening we will have a very special "Release Ceremony" to unblock anything that may need to be released before embarking on this powerful transformative journey. This ceremony will be followed by a group welcome dinner. A second ceremony, the "Manifestation Ceremony" will be held on Day 4 in the Vortex of a "live" Volcano. This POWERFUL activation ritual will magnetize our deepest heart's desires into our reach and then seal the work we have done together attracting prosperity, abundance and fulfillment.
In today's hectic time-starved world it becomes even more important to step back and assess who you are and where you're going. Join us on this amazing personal and cultural journey, one that has the capacity to bring you back to a place of peace, balance and creative self-expression.  
About Your Hosts

Wendi Blum – Blueprint Your Success
Wendi is a Success and Strategy Coach who inspires and empowers women to tap into their power, step into their brilliance and live their best life. Wendi is an Dynamic and Powerful Speaker, a Published Author, and Visionary whose work is based around disciplines that creates lasting change and extraordinary outcomes. After working 23 years in the pharmaceutical industry where she received numerous awards , Wendi became certified as a Success and Strategy Coach, and then blended her wealth of knowledge of science, sales and spirituality together. Her personal mission is to help women tap into their power, step into their brilliance and live their very best life.

Donna Eldridge – Raw & Vegan Food Chef and Yoga
Donna Eldridge is known for her unique organic inspirational style of teaching which combines both her Yoga & Vegan Raw Food classes and workshops & retreats. She is the co-founder with her partner Gil Cohen of DG Vegan & Raw and has now taught many demos, certification classes and hands-on workshops. She is in the process of perfecting and soon will be introducing to the market place some dehydrated cookies and raw nut milks. Donna has experienced many healing detox, meditation yoga retreats in the US and abroad which has inspired her to collaborate with Leonardo Cordero in their first Detox, Ayurveda, Yoga, Raw Food Retreat in Costa Rica in 2014.

Leo Cordero – Ayurvedic Therapy, Yoga & Meditation
Leonardo is a certified Ayurvedic Clinical Therapist, Yoga & Meditation Teacher and Spiritual Shamanic Healer. He has specialized in Detoxification, Purification and Spiritual Healing Techniques. Leonardo offers exclusive detoxification combinations for body, mind, emotions and Spirit. He bases his work on Ayurveda, Spiritual Healing, Shamanism, Yoga and Meditation. He currently lives in Costa Rica where he holds his successful practice. To learn more about Leonardo you can visit his website www.LifeEnjoyer.com
You'll Enjoy the Detox, Raw & Vegan Food, Yoga and Mindset Retreat HERE: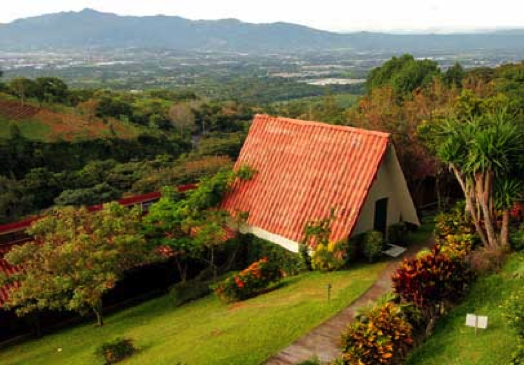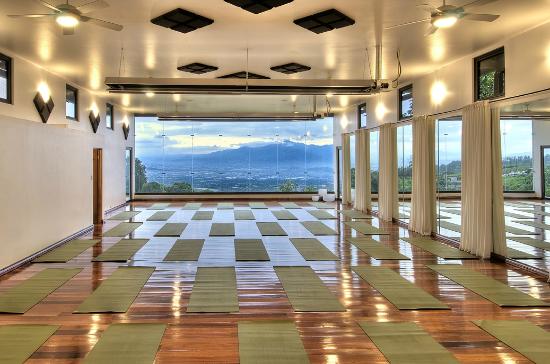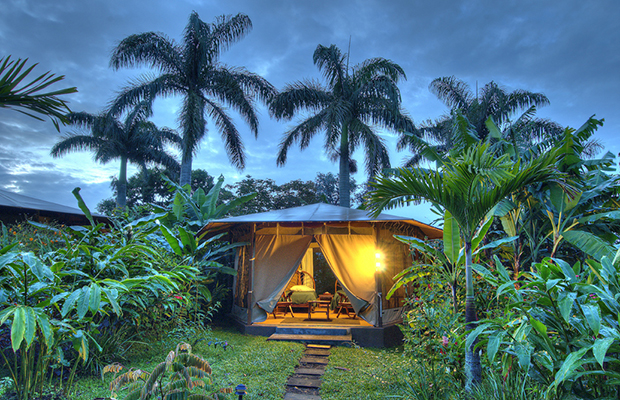 YES, Wendi, Donna and Leo!  I want to meet you in Costa Rica for the trip of a lifetime!
Save your spot with a

$300 DEPOSIT

NOW. Spaces are going fast and you don't want to miss out!

(not including airfare) $300 deposit 10% non-refundable Payment plan available upon request
If you wish to book your entire reservation immediately, please select from the accommodation options below!
Accommodation Options :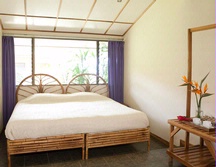 Standard Room $2,200  $1,799 EXTENDED UNTIL AUGUST 7TH!
The Standard Rooms at Pura Vida Spa are comfortable, colorful and cozy surrounded by lush gardens, and offer fantastic value for travelers that seek their own private spacious room and don't mind sharing a bathroom. The Standard Rooms come equipped with coffee makers and the immaculately kept shared bathrooms are only a few steps away.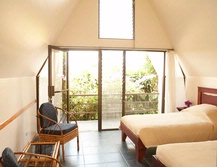 A-Frame Deluxe Room $2,400 $1,999 EXTENDED UNTIL AUGUST 7TH!
Our deluxe accommodations at Pura Vida Spa is the A-Frame. Each has a private balcony with stunning views, private bath and coffee maker. A-Frames can accommodate 1 King or 2 Twin beds.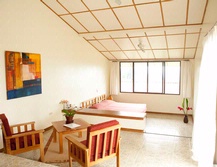 Tri Level Suite $2,500 $2,199 EXTENDED UNTIL AUGUST 7TH!
This accommodation at Pura Vida Spa has steps inside connecting the three living spaces; entry level with bathroom, middle level with bed(s) and lower sitting area. Each has a balcony.