Join

Wendi Blum

and MANY More Experts & Speakers


for 3 days that will
EDUCATE, INSPIRE, & EMPOWER YOU…
January 9th – 11th, 2015 in Boca Raton, Florida
Are you ready to create a BRILLIANT, BRIGHT & BOUNTIFUL 2015?
Are you ready to Up Level Your…
AGELESS BEAUTY, FASHION and STYLE
POWER, ENERGY & FEARLESSNESS
HEALTH, WELLNESS & HAPPINESS
SENSE OF ADVENTURE AND BOLDNESS
Are you ready to FULLY COME ALIVE with PASSION, PURPOSE and CLEAR DIRECTION FOR YOUR LIFE?
Dear WONDERFUL Friend,
This CRAZY good thing happened to us and now it is SHOWING UP for you, too. If you believe there are NO COINCIDENCES and that serendipity got you here – that's what we believe too! 2015 is YOUR TIME.
Your FULL, RICH, ABUNDANT LIFE is ready to EMERGE and just waiting for you to say a BOUNTIFUL YES!

Say YES for your family, for your business and for the FUTURE YOU!

Note:: if you are having a problem registering please call me directly at 954-214-5649. You can also register at the door.

Author / Speaker / Coach
"What is Your Destiny?"™
Dream it. Believe it. Create it.

Dynamic Workshops:
SOUL CURRENCY and KNOW YOUR SELF WORTH–with Ernest D. Chu who has advised thousands of entrepreneurs and business owners.  A master of corporate finance, he is a recognized expert at positioning startup and existing companies for success. His advice has turned hundreds of entrepreneurs and investors into millionaires.

ATTRACTING, MAINTAINING, AND CULTIVATING GOOD RELATIONSHIPS  

–

 with Rachel Levy. Whether you want to find your soul mate, heal a current relationship, build a database of clients you love working with, connect deeper with family members or start a powerful relationship with your self- this workshop will incorporate communication and connecting tools that will enhance both your business & life.
BEAUTY FROM THE INSIDE OUT – Learn how to agelessly cultivate beauty-hair, skin and nails while developing your own personal AUTHENTIC STYLE. Learn from the inner circle of experts from each one of these areas ways to feel good, look good, and experience more GLOW both on the inside and the outside.
THE ENERGY OF MONEY – Our PROSPERITY PANEL made up of ABUNDANCE & WEALTH experts will discuss the energies around MONEY and how to shift into a FINANCIAL FREEDOM mindset.
CREATE YOUR FUTURE SELF & BUSINESS SCRIPTING – This session will provide you with powerful tools (energetic tools) for CREATING VISIONS (IE- INTENTIONS) for the 2015 based on WHO YOU WANT TO BECOME and WHAT YOU WANT TO FEEL using Wendi's REVERSE ENGINEERING system. As you write the story of your life and/or business, with clear and conscious intent —What will you IMAGINE and SOULFULLY INVITE into your world for the UPCOMING NEW year?
YOGA, GONG MEDITATION, BREATH in the NEW YEAR – Our team of yoga teachers will bring a variety of styles for all levels  (even those NEW TO YOGA). During each class, 2-3 instructors will guide you. Teachers will also be offering Thai massage (having yoga/stretching/massage while you are in the poses).
LIVING COURAGEOUSLY – This presentation is designed to help you break free of FEAR, worry, concern, and anxiety (even around money). You will learn techniques to OVERCOME fear so that you can finally do the things you always wanted to. Get ready to let go of excuses and STEP into your potential without limits.
NUTRITION & WELLNESS –  Learn HOW and WHY  food really is MEDICINE (learn about GMOs and why their is an increasing numbers of people with various diseases and cancers). This session will empower you with tools for overall wellbeing ( and learn delicious recipes for living foods that energize your HEALTH forward for the new year).
FASHION SHOW, LIVE MUSIC, and an OPERA on Saturday night – DISCOVERY, COMMUNITY, and FUN. Identify your OWN style and allow the playful side of you to EMERGE. We are going to break rules, be radically free, and mix it up with the BEST creative, unique, ways to LIVE your BEST LIFE. Now IS YOUR TIME to SHINE!

Note:: if you are having a problem registering please call me directly at 954-214-5649. You can also register at the door.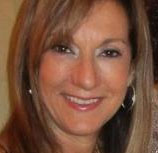 "I think this will be my 5th retreat with you, Wendi. Each one gets better and better. I learn something new at each workshop everytime, whether it be about nutrition, motivation or healing…always something to validate, energize and renew the mind, body and spirit. Thank you for keeping it fresh and real! You are such an inspiration to so many and this next retreat is not to be missed!!! xoxo"
Lori Lash Samuels
Now is the time.
Join us January 9-11, 2015
(10am-5pm Friday, 9am-5pm Saturday, 9am-4pm Sunday)

I have brought together the very best speakers from around the country, extraordinary experts and leaders to share their gifts with you. You will leave with a powerful set of new tools to  evolve, transform and improve your life immediately.
Your Phenomenal Speakers & Presentations Include:
Wendi Blum – Blueprint Your Success
Wendi is a Business Consultant who inspires and empowers women to tap into their power, step into their brilliance and live their best life. Wendi is an Dynamic and Powerful Speaker, a Published Author, and Visionary whose work is based around disciplines that creates lasting change and extraordinary outcomes. After working 23 years in the pharmaceutical industry where she received numerous awards , Wendi left her career to become a Success and Strategy Consultant, and then blended her wealth of knowledge of science, sales and spirituality together. Her personal mission is to help women tap into their power, step into their brilliance and live their very best life.
Frank McKinney – Best-Selling Author of 5 Books
Meet Keynote speaker Frank McKinney: Real Estate Artist, 5-time International Bestselling Author, super hero meets Robin Hood, Philanthro-Capitalist, Risk-Taker, Ultramarathoner, Actor and Visionary who sees opportunities and creates markets where none existed before..
Loren has shown tens of thousands of men and women how to find and apply their inner strength to build the life of their dreams. Loren's greatest gift is her ability to recruit and influence others with heart and integrity. She is a master at creating authentic relationships that serve others and generate long-term business. Having overcome many adversities in her personal and professional life, Loren helps other women develop the strength and perseverance needed to accomplish their biggest goals.
Marie is a leader and advocate for women in business. Not only is she a pilot for American Airlines but Marie also was 20 years in the navy. Being part of 1% of women in her two careers has inspired Marie to actively seek out opportunities to build relationships and kinship with other women leaders or those desiring to be. She is known for her fearlessness and determination. .
Ernest D. Chu
has advised thousands of entrepreneurs and business owners during his 35-year career. A master of the intricacies of corporate finance, he is a recognized expert at positioning startup and existing companies to raise financing necessary for success. His advice has turned hundreds of entrepreneurs and investors into millionaires.
Chu has been on the founding teams of nine startups and has taken three companies public. He has served as chairman or CFO of five public companies. He has added nearly $1.5 billion in market value for his clients and his own companies.
Dr. Gena was raised on Long Island, NY before earning a B.S. in anthropology from SUNY Binghamton. Upon graduating, Dr. Gena worked as a fitness trainer at New York Sports Club. Wanting to continue working in the health industry, Dr. Gena obtained her Doctorate in Chiropractic from Life University. Her mission is to motivate and inspire people to live life to its fullest potential. No matter what stage of healing you are in, she strives to locate and correct the root cause of that which has kept you from fully expressing health and vitality. Dr. Gena is a speaker, visionary, and woman on a mission.
Transformational Psychotherapist, Imago Relationship Therapist and Master Integrative Coach at Rachel Levy, LMHC, PA.
Jiwan is a renowned Kundalini Yoga Teacher, Coach, Minister and Birthing Coach.
She has been teaching the sacred technology of Kundalini Yoga and Meditation, as taught by Yogi Bhajan, for over 10 years. She has offered hundreds of classes, workshops and retreats and is a knowledgeable and experienced teacher. Jiwan has presented at various events and Wellness Facilites including Yoga Fest, The Zen Cruise, Earth Day Fest, Omechaye Wellness Center and the Standard Spa in Miami.
Sara will share her wisdom and insights working on Women & Wealth.
Speaker and Author of The Little Red Porch. Raisa's is also a PA-C has been involved in the Diagnosis, management and treatment of patients with Gastrointestinal disorders and all liver diseases. She has participated as a Sub-Investigator in multiple trials and has collaborated with physicians and practitioners, hospital call and patient management and treatment. Raisa is passionate about helping people through the full connection of mind, body, spirit.
Donna is known for her unique organic inspirational style of teaching which combines both her Yoga & Vegan Raw Food classes and workshops & retreats.
PBS Love expert, psychologist and bestselling author, Diana Kirschner, Ph.D. has helped thousands of singles and couples to find the relationships of their dreams. Dr. Diana is the author of the new books, Find Your Soulmate Online in 6 Simple Steps and 30 Days to Love; the relationship advice book, Sealing the Deal: The Love Mentor's Guide to Lasting Love and the bestselling dating book, Love in 90 Days, Dr. Diana has been on Fox Morning Show, The Today Show; and on: Oprah, Good Morning America, Nightline and Access Hollywood.
Alexa Carlin is an entrepreneur, speaker, certified health coach and activist. She started her first business at the age of 17, designing jewelry for the L.A. based fashion company, OmniPeace, where she donated 15% of sales to help build schools in Africa. Alexa's mission is to empower people to love and believe in themselves so they can accomplish their dreams and make a difference in the world.
You'll Enjoy the Live Your Best Life Conference 2015 at this Luxurious Resort: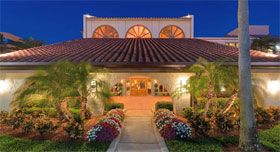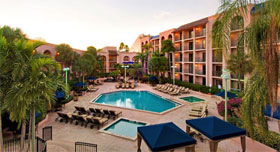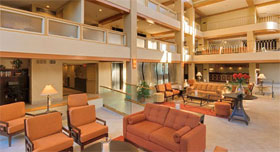 1950 Glades Road
Boca Raton, FL 33431
(561) 368-5200
Call for Special Room Rates
Yes! I want to share this experience with you!!!
Register me NOW for the weekend – all three days, January 9,10,11!
Limited Spaces Available.  Only $297!
Note:: if you are having a problem registering please call me directly at 954-214-5649. You can also register at the door.
Event Sponsors
Over the years, hundreds of people who have attended have ACTIVATED their potential, adjusted their mindset, and catapult their lives and business to new heights.
DOZENS of our GUESTS have gone on to open new businesses, revamp old ones, write books, pursue new opportunities, attract more clients, fine tune relationships, and became an overall BETTER, HEALTHIER, HAPPIER version of themselves…all in 3 days…and so can YOU- OH, and even made it on stage with OPRAH!!
*Refunds will be given up to 21 days prior to the retreat, any refund requests made after that time period will  be applied to your next local retreat, workshop/program with Wendi Blum.