"SHINE Your MOJO" Sundays
&
"ALIGN, ACTIVATE, ACCELERATE" Wednesdays
FREE TELECALLS
Every Sunday from 9-9:15 pm ET
Every Wednesday from 7-7:15 am ET
Ever wonder why some people seem to be luckier than others? Things just come easier to them and their success seems effortless?
ME TOO!
So I decided to study SUCCESS (and became obsessive with unraveling the formula) over the last 10 years.
I was blown away by what I discovered SO … I decided to map it all out and fine tune all of the components like a scientist, one easy-to-follow step at a time (hey, I am a strategy kinda girl!). Then, I practiced on one of the most CHALLENGING cases I have ever known…MEeeeeee! Which brings me to … I can't "not" SHARE this – I MUST!
So normally Sundays are all about relaxing with family … a day of rest, but WHAT IF this could be the day you plant powerful success seeds for the upcoming week … month … year … your FUTURE?
'Cause it IS and I want to INVITE you to join me each Sunday, comfy and cozy, from your home for the launch of "SHINE Your MOJO" Sundays (Seeds for Success for the upcoming week)!
Each Sunday night I will be hosting this POWERFUL series from 9-9:15 pm via the simplicity of FREE tele-classes (just dial in and listen).
During our time together I'll share the "BEST of very BEST" for living and creating a life and business that ROCKS and you LOVE, LOVE, LOVE!
I will also be hosting some AMAZING guests AND giving away tons of FREE gifts (downloads, audios, and templates).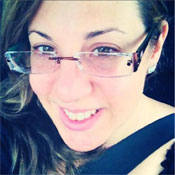 "I LOVE YOUR CALLS and YOU. Thank you for all you do! I've been missing your calls lately but played the one on acceptance like 3 times today. LOL. It was a tough day. I needed it! Ch ch changes happening – need to accept everything so new can come in!"
Danielle Chana
All you need to do is fill in your name and email in the box on your upper right ➹ and you'll instantly get your dial in details for this, and every Sunday. Don't worry if you can't make them all live, I'll send you the recording within a couple of days of the call.

Looking forward to sharing with y'all on Sunday!!
To Your Success MOJO,