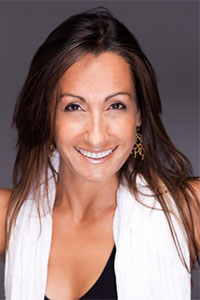 CREATE ~ MANIFEST ~ ATTRACT
Join

Wendi Blum

, Leslie Glickman

and SO MANY MORE


for two days that will CHANGE your life forever…
January 11th – 12th, 2014 in Boca Raton, Florida
Are you ready to create a BRILLIANT, BRIGHT and BOUNTIFUL 2014?
Are you ready to MANIFEST…
More health & happiness
More abundance & prosperity
More confidence & courage
More inner peace & zen
More clarity & focus
More power & energy
More MIRACLES?
Are you ready to come ALIVE with PASSION & VIBRANCY?
Dear SOULFUL & BEAUTIFUL Friend,
The AMAZING, crazy good MIRACLE that happened to us is now MANIFESTING for you, too.
By the way, if you believe there are NO COINCIDENCES and that serendipity got you here – that's what Leslie and I believe too! IT'S YOUR TIME…your miracle is ready and is seeking YOU…
Say YES for your families. Say YES for you. Your FUTURE SELF will thank you.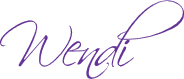 Author / Speaker / Coach
"What is Your Destiny?"™
Dream it. Believe it. Create it.
Dynamic Workshops:
Live in Excellence

 

– Be more, have more, and achieve more excellence in your life.  This interactive workshop will take through a sequence of exercises to help you up-level every area of your life.  

Meditation and Intention Setting  

–

 If you have been struggling to figure out "HOW TO MEDITATE" then this workshop will guide you into a relaxation practice that fits and feels just right. This morning practice will provide you with  an outline for setting effective GOALS (intentions) based on what you want to ACCOMPLISH, who you want to become and what you want to feel.
Yoga

–

 Yoga is the journey inward.  Twice a day you will experience your BODY in a whole new delightful way.  .  Our team of yoga teachers will bring a variety of styles for all levels. During each class, 2-3 instructors will be adjusting, demonstrating, and helping students within their personal practice.  Teachers will also be offering Thai massage (having yoga/stretching/massage done to you).   Styles include: Kundalini, Vinyasa, and Yin Yoga so there is something for every BODY.
The Power of the Subconscious Mind – This workshop is designed to help you break free of FEAR, worry, concern, and anxiety. You will learn techniques to OVERCOME fear so that you can finally do the things you always wanted to. Get ready to let go of excuses and step into your potential without limits.
What is Your Destiny? Design Your 2014 – Goal Mastery for the upcoming year. DESIGN your FUTURE through a POWERFUL process of customized visualization, timeline projection, and future scripting.
Chakra Clearing – 

Learn about your energy body and how you hold onto your experiences, then find out how to PURIFY and CLEANSE your mind, body, and spirit 

SO MUCH MORE!!

DISCOVERY, COMMUNITY

, and

FUN.

I've helped hundreds of people activate their potential, adjust their mindset, and catapult their lives and business to new heights. Dozens of our guests have gone on to open new businesses, revamp old ones, write books, pursue new opportunities, attract more clients, fine tune relationships, and became an overall better, healthier version of themselves…all in 3 days…and so can YOU.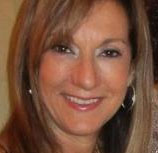 "I think this will be my 5th retreat with you, Wendi. Each one gets better and better. I learn something new at each workshop everytime, whether it be about nutrition, motivation or healing…always something to validate, energize and renew the mind, body and spirit. Thank you for keeping it fresh and real! You are such an inspiration to so many and this next retreat is not to be missed!!! xoxo"
Lori Lash Samuels
Now is the time to CREATE, MANIFEST & ATTRACT miracles into your life!
Join us January 11-12, 2014
(7:00 am Saturday – 2:30 pm on Sunday)

I have brought together the very best speakers from around the country, extraordinary experts and leaders to share their gifts with you. You will leave with a powerful set of new tools to  evolve, transform and improve your life immediately.
Your Phenomenal Speakers & Presentations Include:

Leslie Glickman started teaching Yoga in 1995 and is considered one of the premier teachers in the South Florida area. She teaches a variety of styles and is passionate about sharing the practice with all students, especially those brand new to yoga. Leslie is the director of Yoga Journey, Inc., and owns a beautiful studio in Boca Raton Florda, Yoga Journey where she offers Teacher Training (RYS 200/500) group classes, workshops and travels the world with her students on Retreats.
Wendi Blum – Blueprint Your Success
Wendi is a Success and Strategy Coach who inspires and empowers women to tap into their power, step into their brilliance and live their best life.
Wendi is an Dynamic and Powerful Speaker, a Published Author, and Visionary whose work is based around disciplines that creates lasting change and extraordinary outcomes. After working 23 years in the pharmaceutical industry where she received numerous awards , Wendi became certified as a Success and Strategy Coach, and then blended her wealth of knowledge of science, sales and spirituality together. Her personal mission is to help women tap into their power, step into their brilliance and live their very best life.
You'll Enjoy the The Strong Mind, Healthy Body Retreat at this Luxurious Resort: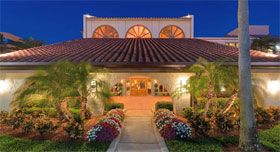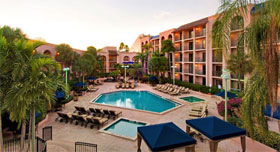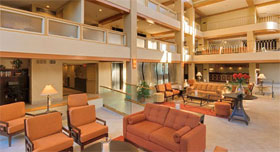 1950 Glades Road
Boca Raton, FL 33431
(561) 368-5200
Call for Special Room Rates
Yes! I want to share this experience with you!!!
*Refunds will be given up to 21 days prior to the retreat, any refund requests made after that time period will  be applied to your next local retreat, workshop/program with Wendi Blum.